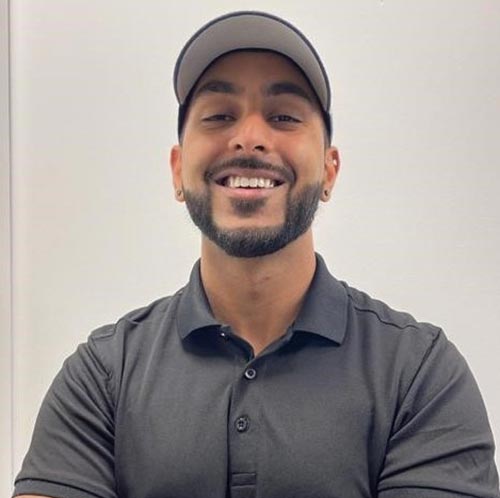 Harman Chahal
Massage Therapist
Harman is a physiotherapist with a passion for rehabilitative and preventative healthcare. With a background in athletics and a degree in Kinesiology from Western University, Harman is experienced in treating diverse populations, including athletes, seniors with chronic conditions, and patients with mental health conditions.
Harman is skilled in neuromuscular techniques such as deep tissue massage and trigger point therapy, as well as fascial stretching techniques. With completion of the McMaster acupuncture program, Harman hopes to expand his skill set to incorporate acupuncture and cupping techniques into his treatments.
A graduate of Rick Hansen Secondary School and the Massage Therapy program at Humber College, Harman believes in continuing education and staying up to date with the most relevant science. Currently enrolled in the McMaster University Neurofunctional Acupuncture program, Harman is on track to complete the program by December 2022.